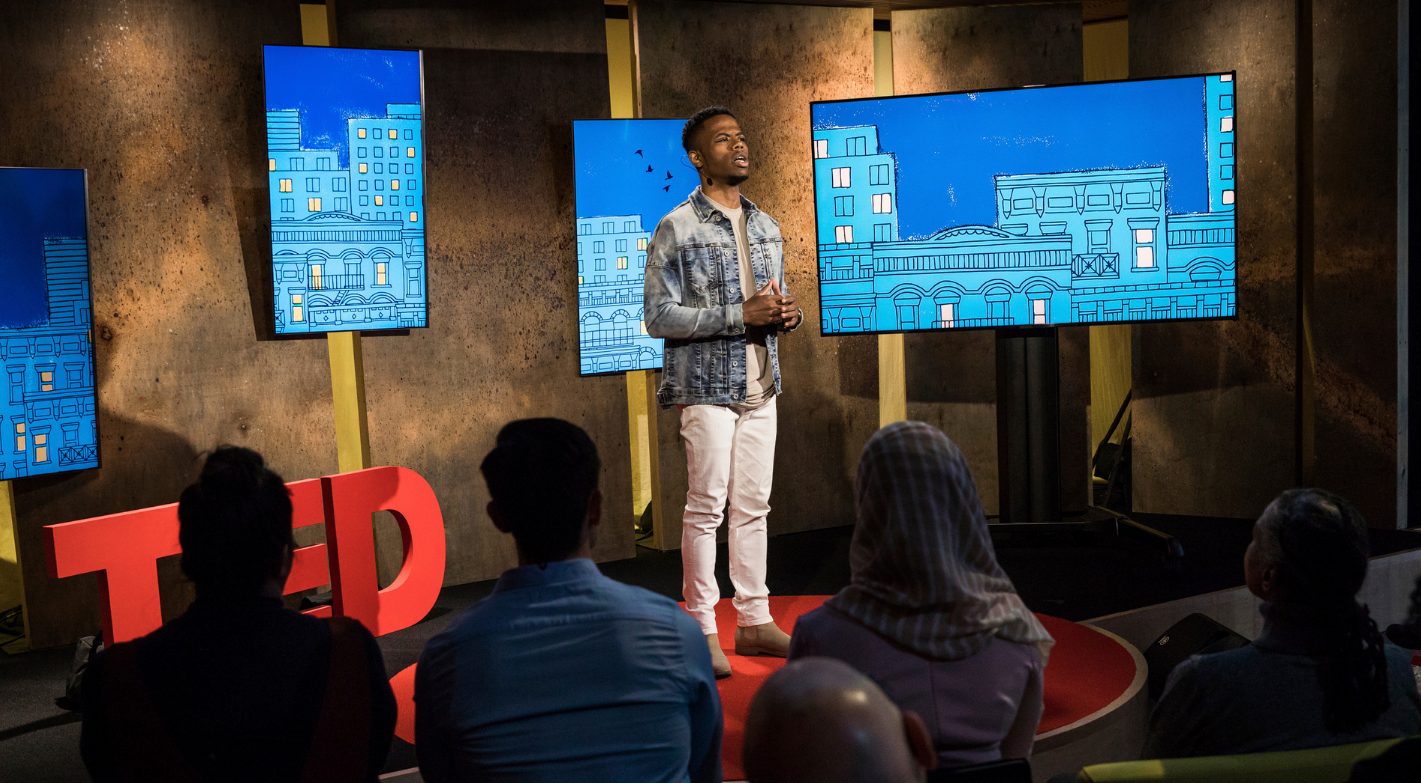 as seen and featured in:













Peace to you, my name is Derrius Quarles!
I am an award-winning innovator and advocate whose work to advance the world as a creative entrepreneur, author, and storyteller has been covered by The New York Times, CNN, Chicago Tribune, Huffington Post, and The Associated Press.
Having traversed 13 years of foster-care, four foster homes, public housing, and becoming my own guardian at the age of 16, I channel the uniqueness of this narrative into various pursuits that build a more equitable world.
A driving force behind my inspiration is a humbling honor I received from Harry Belafonte at the 2012 Common Ground Gala hosted by musician and actor, Common. Mr. Belafonte said to the audience that "Derrius is the dream Dr. King and I, as well as so many others, fought for...". Since that evening, I have decided to carry the metaphoric torch that he handed to me.
My first book, Million Dollar Scholar: Winning The Scholarship Race has assisted thousands of students from across the globe in increasing their knowledge of how to make higher education more affordable through scholarships and grants. The business ventures that I have co-founded – Million Dollar Scholar, BREAUX Capital, and DQ and Partners – have positively impacted the lives of over 55,000 youth and millennials, creating pathways for higher education, career advancement, and financial wellness. As a storyteller and facilitator I have led lectures and sessions on social impact, education, and equity at SnapChat, Harvard University, The United Nations, Morehouse College, and Clinton Global Initiative University as well as delivered keynotes and lectures at TED, State University of New York (SUNY), and Carnegie Science Center.
Derrius is the dream Dr. King and I, as well as so many others, fought for..."― Harry Belafonte